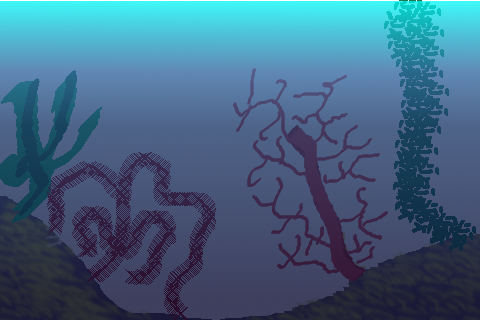 Hurrah! Blinks has been submitted to the app store! It's all up to apple when it comes out now. We hope it'll be super soon!
Btw, here's a feature I never mentioned - You'll be able to change the background your Blinks live in! The Coral reef above was made by Zack, and it's one of the backgrounds you'll be able to put your Blinks in. You'll be able to change this from the settings app.
You'll really like Blinks!